Start selling your products in a few clicks.
Product ads on Google and Facebook.
You do not need to have your own advertising account or marketing know-how.
No long-term commitments and pointless fees.
Control over your expenses and overview of statistics in real time.
Connection to a third party service.
Price
For connection: 0 €
Support
Tanganica allows you to run very easily product advertisementson Google (both Google Shopping and Dynamic Ads) and Facebook with just a few clicks. You don't need any marketing know-how or even your own advertising accounts. Tanganica takes care of everything. 
You simply set up the entire collaboration in the Tanganica web interface, choose your budget and the ads will run. You'll see all the important stats in real time and have control over your ad spend.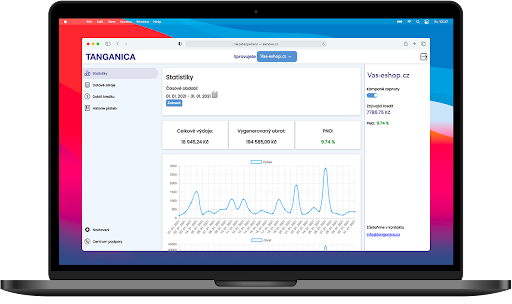 What ad formats can you run through Tanganica?
Tanganica offers basic types of ad formats on the biggest platforms like Google and Facebook. The range of formats offered is constantly expanding and you can look forward to new ones coming soon.
Google Shopping
In most online stores, Google Shopping can consist of up to 70% of all turnover and is an essential part of performance marketing of the online store. Google Shopping is a visual advertising format that is very attractive to users and achieves great sales results. Thanks to Tanganica, your products will be displayed in the first search positions on Google.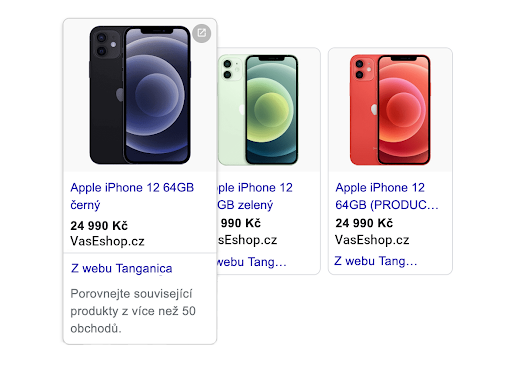 Dynamic text ads on Google
Classic text ads in search are still a powerful format for selling in your online store. Ads will be created for you for the specific products you sell. You choose the description in the ad directly in the web application.
Facebook Product Ads
Facebook as a platform is also an essential part of a performance-oriented marketing mix. You can run product dynamic rotating ads (DPA) and offer your products to customers on Facebook.
Why choose Tanganica?
There is no easier way to run product ads on the internet and start selling. From a technical point of view, setting up campaigns in advertising systems is very difficult and the subsequent management takes a lot of time. Tanganica has managed to simplify the whole process and offer a solution to customers through a web application. You will be communicated with about everything and also offered a free consultation.
Who is the Tanganica module for?
The Tanganica supplement is designed for those who want to sell their products effectively on all major marketing channels. It doesn't matter if you're starting out or if you already have your business up and running. Creating marketing campaigns and then optimizing them requires specific knowledge and takes a lot of time. Tanganica and its technology will allow you to market effectively and give you more time to develop your online store.
How much does the service cost?
The amount you pay for the service is not fixed. It is always based on the quality of the results and whether you make money with our service. The first month is completely free, after that we will charge you 2% of the sales we generate (i.e. + 2% to the final PNO), but only if we deliver great results. In short, you only pay for a job well done, that's fair right?
Activation in Upgates e-shop administration
In the e-shop administration, go to Add-ons / Add-ons list.
Search for the Tanganica add-on.
Click on the Activate button in it.

In the e-shop administration, go to Add-ons / Tanganica.
Here you will find the URL address of your feed for Tanganica. Copy the URL address of this feed and follow the instructions from Tanganica.