Professional fulfillment services.
You will always get up-to-date stock levels.
Automatic synchronization of orders created using API.
Synchronization of product availability and stock status.
Ability to track shipments by synchronizing tracking numbers.
Price
For connection: 0 €
To activate contact directly support services.
Support
We are a logistics-technology company that offers its clients complete outsourcing of logistics, so-called fulfillment. We take over all their logistics concerns and provide more time and space for business development, product development, marketing, sales and other key areas.
More about Skladon?
We offer our clients a complete fulfillment service at a highly individual level according to their specific needs and wishes. We provide:
Receipt of goods including quality and quantity control
Storage in pallet and shelf racks
Completion according to individual frequency and complexity
Product picking along the optimal route
Packing in the client's and our packaging materials
Shipping to 180+ countries worldwide
Return logistics including claims
Additional services such as labelling, customs clearance, bonded warehousing, etc.
All of this after project-managed onboarding and in a modern industrial hall with a current area of 16,000 sq.m. with the possibility of further expansion.
Skladon: Company Tour video
Skladon: Image video
Why Skladon?
Gain a competitive advantage in logistics in your industry
Reduce your costs for warehouse rent, staff, energy, transport or packaging material
Pay only for as much space and logistics operations as you actually use
Convert your fixed costs into variable costs
Invest in other areas of your business
Optimise your corporate cash flow
Get an individual approach from our customer care department
Use our in-house IT team for your logistics needs
Get to know the specifics and knowledge of foreign markets thanks to our know-how
Expand into foreign markets with a reliable technology partner


Case studies 
MySkladon: Client app
Complete control over orders, stock, returns, complaints, goods receipts, etc.
A useful reporting tool for effective management of your economy
Real-time data, 24/7, online and from anywhere in the world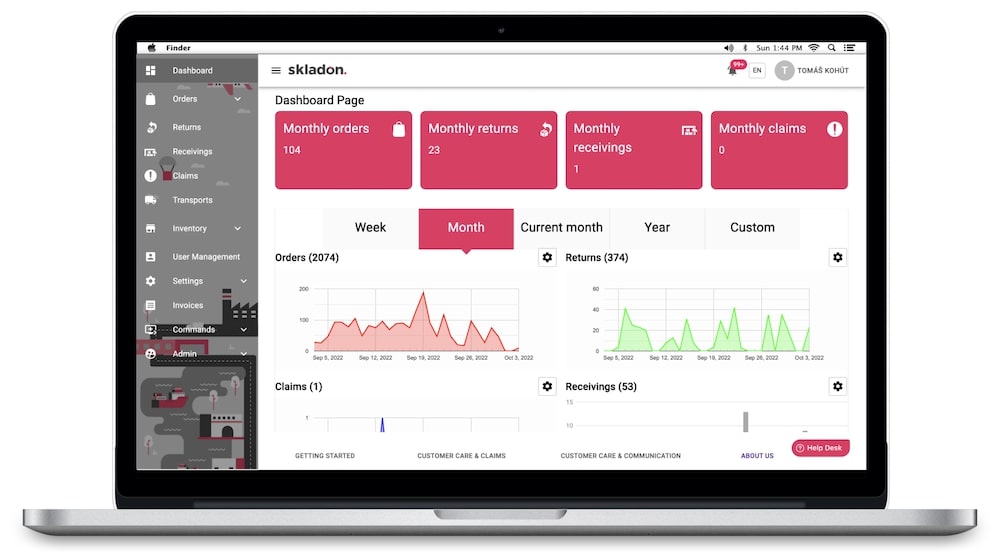 Our goal
To be a partner that can respond flexibly to the specific and changing needs of our clients. Our priority is to guarantee our clients' end customers maximum satisfaction.
References 
Contact
For more information, please contact our Sales Director Mr. Michal Tylecek at +420 774 448 397 or e-mail sales@skladon.cz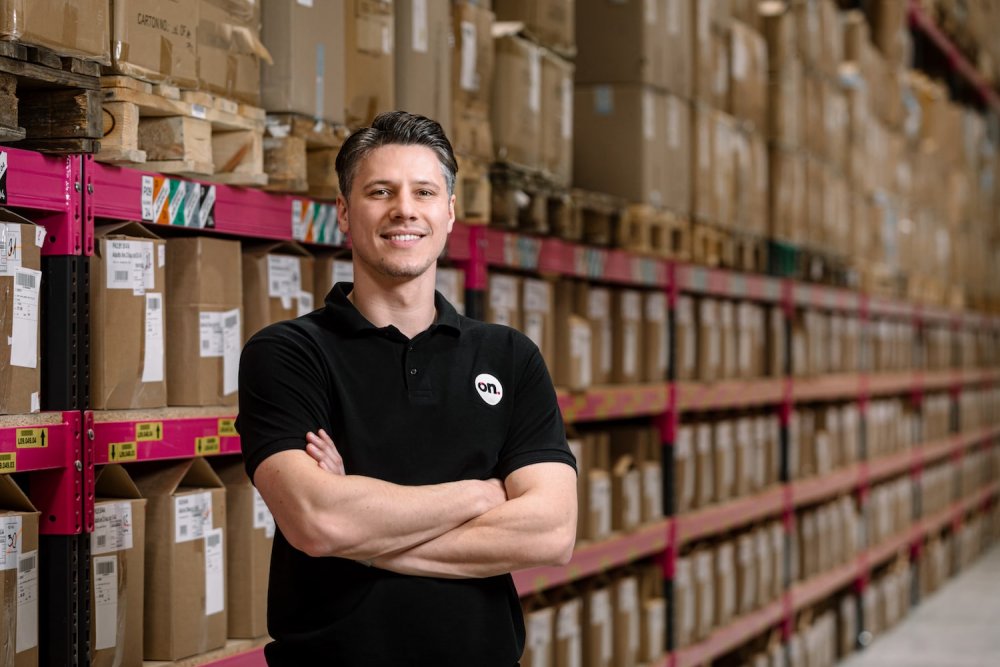 Michal Tylecek, Sales Director, Skladon