Corporate loans up to CZK 2 million.
Interest rate guarantee for the entire repayment period
The cheapest interest rate on the market, from 4.89% p.a.
Marketing support for your business
Free valuation
Free early repayment
To use the services, you must first contact NaFirmy regarding the terms of cooperation
Price
For connection: 0 €
To activate contact directly support services.
Support
What will the plugin allow?
Obtain financing up to CZK 2,000,000
What are its advantages?
The cheapest interest rate on the market, from 4.89% p.a.
Free processing of the financing application
Interest rate guarantee for the entire repayment period
Marketing support for your e-shop
Free early repayment for the entire term of the loan
The Nafirmy.cz service connects Czech entrepreneurs with investors. It is a peer-to-business platform where people lend to entrepreneurs. Businesses and self-employed people get a chance to get affordable loans, investors get better value for money than in a savings account in a bank.
Nafirmy.cz ensures a fair and transparent financing process not only for e-shops. It provides loans with interest rates as low as 4.89% p.a. The interest rate is guaranteed for the entire duration of the loan. Self-employed persons can borrow CZK 75,000 to CZK 1 million with a repayment period of 6 - 60 months. Companies can apply for financing for their project in the amount of up to CZK 2 million. This is without pledging real estate.
Basic features of Nafirmy.cz
Getting a loan from Nafirmy.cz is easy. You can simply register online. Their specialty is smart scoring, which takes into account not only the current functioning of e-shops, but also their future prospects. They don't just look at financial statements, they are also interested in vision and drive.
How does it all work?
You enter all the information conveniently and online when you register
The Nafirmy.cz team will evaluate your company within a few days
If Nafirmy.cz approves your loan and you accept the offer, they will list your project on the investment marketplace
Investors and new potential customers will see you on the marketplace
They will have up to two weeks to invest in your project
At the end, you will receive the money in your account
What do our customers say about us?
Malešov Brewery
Semi-automatic bottle and can filler
CZK 1,000,000 | 4.99% p.a. | for 36 months
"Through the Marketplace you reach an interesting circle of investors."
"We really liked the fact that the inquiry itself is actually an original type of marketing. Thanks to the Marketplace, you have the opportunity to introduce the brand to customers," says Ondřej Slačálek, owner of Malešov Brewery.
The semi-automatic machine they bought is fast, it also allows filling into cans, and customers get not only more choice, but also better treated and therefore more durable beer. The Malešov brewery is constantly trying to innovate and improve their operation - and we applaud them for that.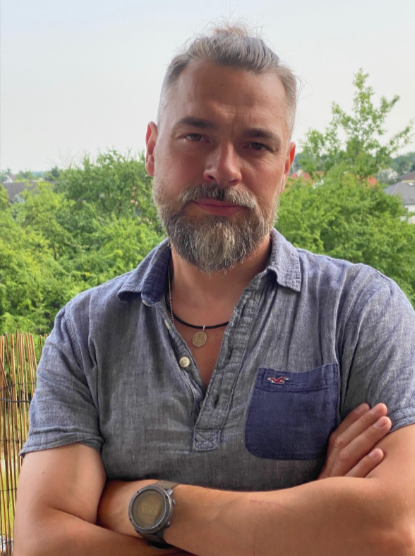 Ondřej Slačálek, Chairman of the Board, Friends Brewery Malešov, 
http://www.pivovarmalesov.cz
Who is Nafirmy.cz for?
For small and medium-sized companies and self-employed persons who want to invest in the development of their company or, on the contrary, need operating financing. They focus mainly on the manufacturing segment - e.g. breweries, specialized shops including e-shops, and services.