It establishes direct communication with the e-shop visitor.
You reach the customer via Messenger, where you keep in touch with them.
You respond to customers directly and through automated messages.
Initiate a conversation with visitors even without registration or a Facebook account.
Link to a third-party service.
Price
For connection: 0 €
Support
ChatGo makes it easy to integrate Messenger customer chat from Facebook into your e-shop. Thanks to this, you can establish communication with the visitors of your e-shop and ideally turn them into your customers. With reports, you can easily find out exactly what they are looking for and what they need advice on. Based on this, it will provide you with information and give tips on the right products already a toy.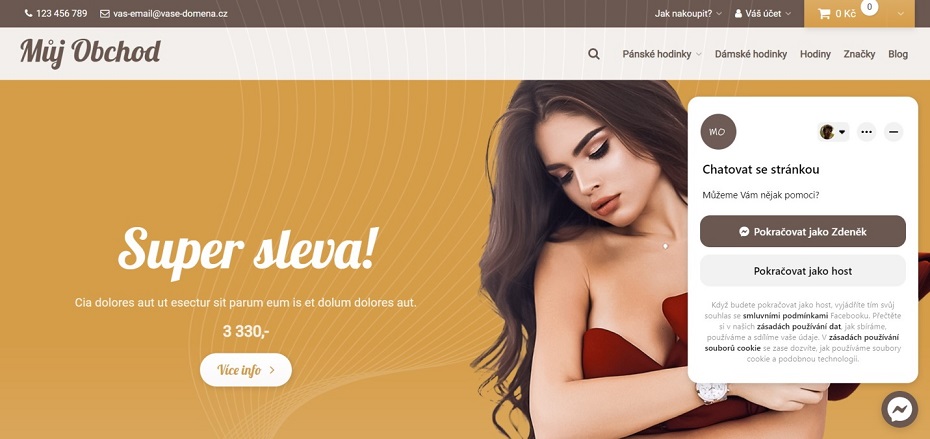 Why ChatGo?
Allows direct communication with the e-shop visitor
Can address the customer by name and stay in touch with Messenger
You'll also be able to respond directly to clients using automated messaging
You can customize auto-replies using buttons and images or for different sections of the store
Provides a simple graphical editor for creating auto-responses.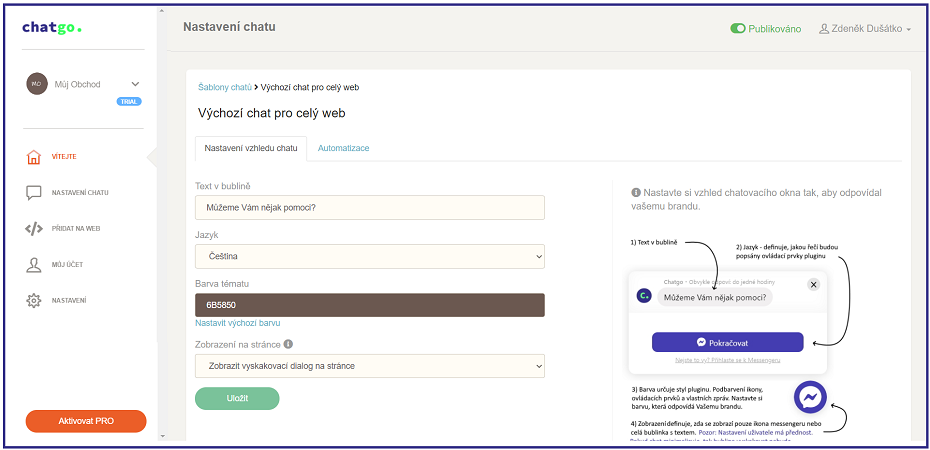 Instalation
Nejprve si zdarma vytvoříte účet v ChatGo aplikaci.
Připojíte vaši firemní facebookovou stránku, přes kterou budete dostávat zprávy ze zákaznického chatu.
Dalším krokem je zobrazení chatu ve vašem e-shopu. V administraci ChatGo v sekci Přidat na web povolíte doménu vašeho eshopu a zkopírujete kód chatovacího okna.
V administraci UPgates přejdete do sekce Propojení > Vlastní konverzní kódy > Kódy umístěné na všech stránkách a kód vložte do textového pole Kód je umístěn mezi tagy <head> a </head>.
Podrobný návod instalace naleznete zde.