Saves you time when processing orders.
Eliminates transcription errors with automatic data transfer.
Allows you to flexibly change shipping companies.
Check in all couriers in one administration.
Sequential or bulk order processing
Data validation ensuring fewer returns.
Tracking page for shipments being dispatched.
Connection via API - activation is done according to the help.
Price
For connection: 0 €
Support
Tired of rewriting orders or order numbers in the e-shop? Try it easily and effectively. Chameleoon is a web-based application that allows you to easily and quickly create shipping orders and print shipping labels in a single administration.
How does bulk shipment of orders work?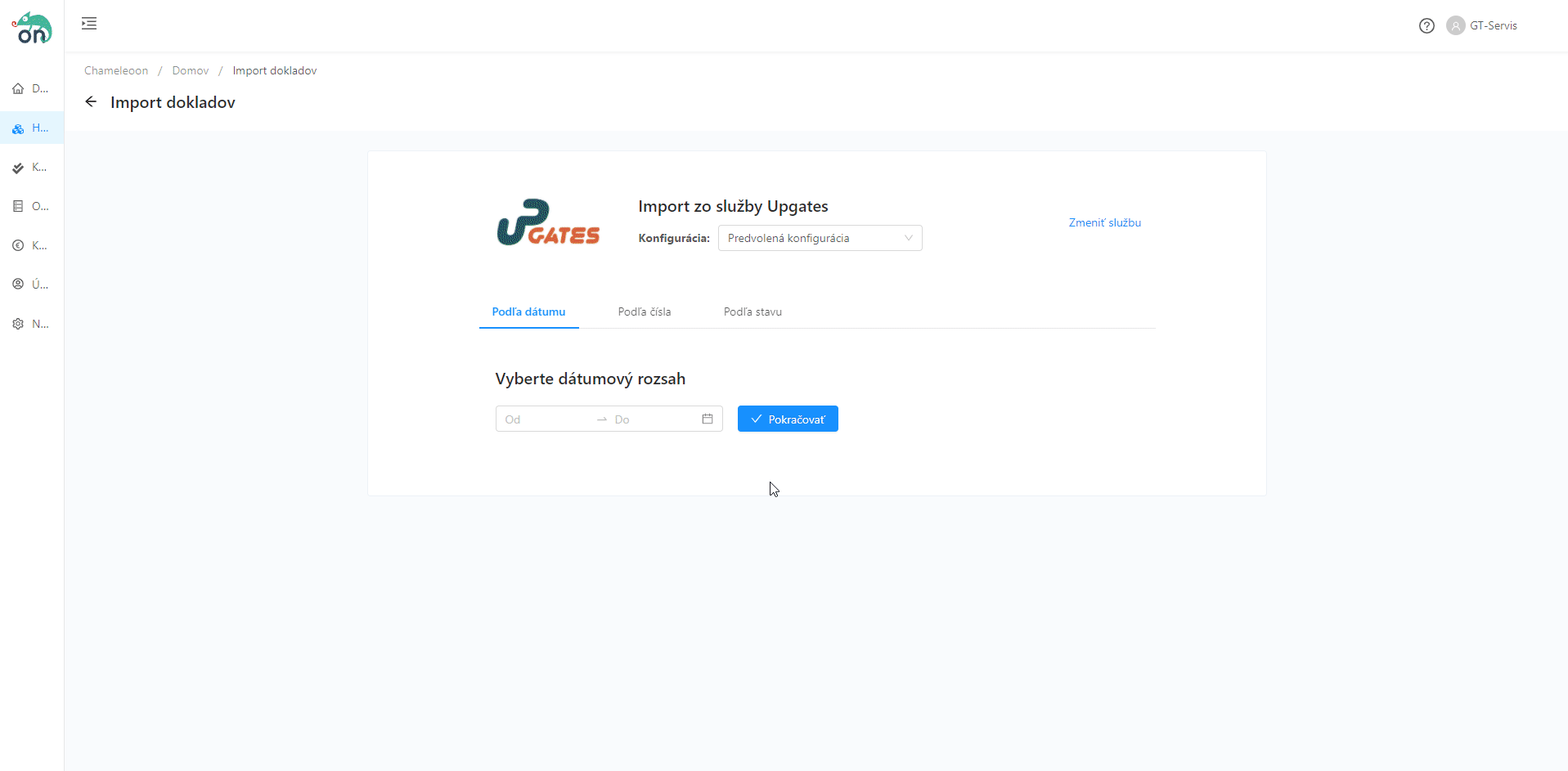 How can you easily check your order?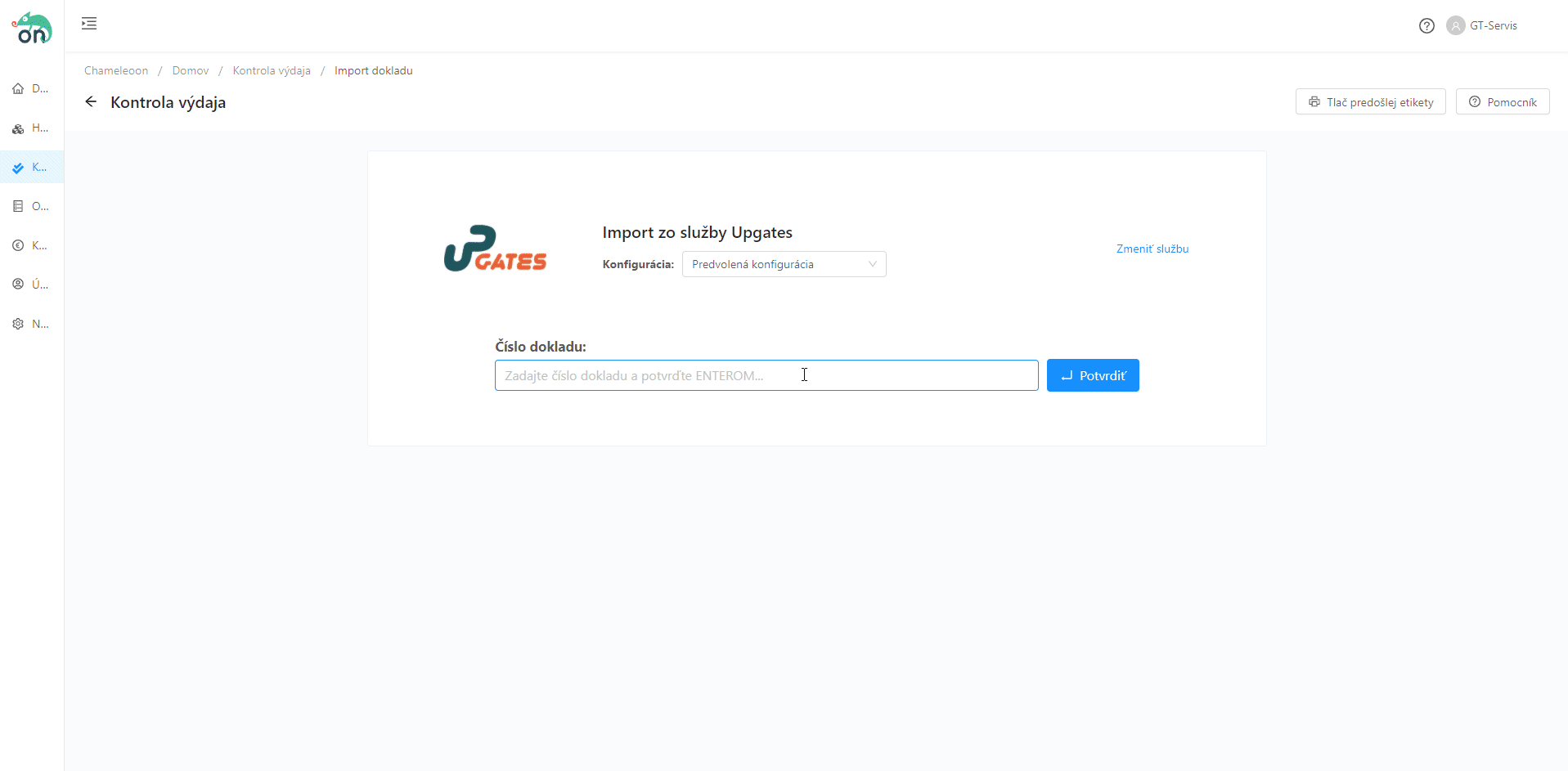 Basic properties
Chameleoon has a designed environment for creating shipping orders to various courier companies. In the application, implemented transport companies are used not only on the Slovak market.
Data validation - Of course, if any information is missing or incorrectly entered, Chameleoon will notify you and you can edit it directly in the app.
Print labels - After creating a shipping order, you can print a label in the app and affix it to the package.
Two modules are created in the application for shipment. Depending on the customer's preferences, he can choose the module Bulk shipments or Checks for goods issue.
In bulk processing , a user can create tens to hundreds of shipping orders in just a few seconds. The user can limit the orders he wants to ship by a date range. Once your orders have been loaded, you can print multiple shipping labels at once.
In the goods delivery control process, orders can be checked via a barcode reader to ensure that the shipped product is not confused (e.g. due to different size, color, quantity of packaging, ... ) and the user sends the goods to his customers according to the order. It is possible to insert a barcode into the order using an external service. Please contact Chameleoon for details.
Shipment tracking - After the goods are shipped, the package number is written to the order in the e-shop, and the status of the order changes, allowing the end customer to track their shipment. In the Chameleoon application interface, you can easily and quickly filter the shipment of the order and find out whether the order is already on the way, delivered, undelivered ... which gives you an overview of the packages.
Report - For customers who want to keep track of shipped packages, the app also offers reports and statistics for each time period.
Who is the add-on for?
For small, medium and large e-shops that want to simplify and automate their shipping process. Chameleoon is designed so that you can ship from several e-shops at once from one interface, without the need for additional logins and clicks.
The customer only pays for what they ship.
Why choose an add-on?
If you want to simplify the shipment of goods or check the goods before shipment, then the accessory is the ideal solution for you. Ship easily and quickly. You can devote your time to more important things.
The new e-shop has a free full month service + € 5 bonus credit. You won't pay anything to try.