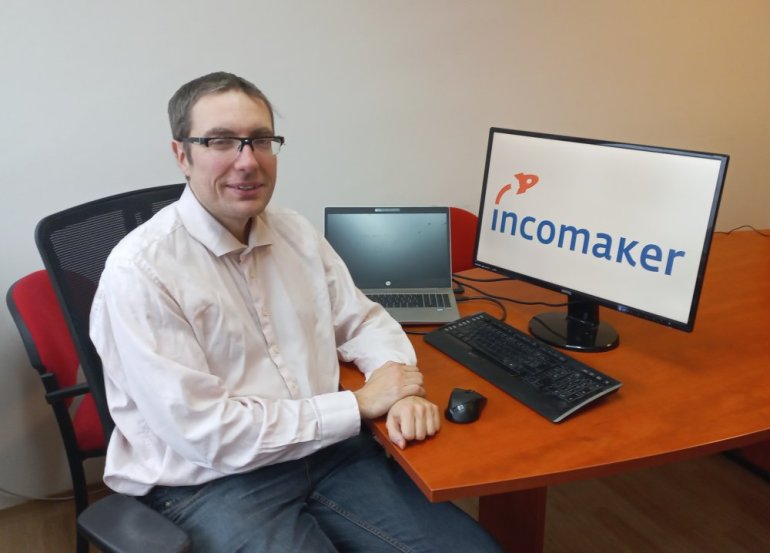 Tomáš Šalamon (CEO, Incomaker): we combine the work of many marketing tools
Automation with the help of artificial intelligence is currently a frequently discussed topic in many fields. We talked about its use in e-mailing, social networks, SMS marketing and much more with the co-founder of the company Incomaker, Tomáš Šalamon. You can now use Incomaker with an interesting bonus, which you will learn about at the end of the article.
Incomaker is a comprehensive tool that uses artificial intelligence to automate marketing activities. It collects data from various sources inside and outside the company, looks for useful information in it and can turn it into effective marketing. How does it look in practice?
Based on a huge amount of data, we have more accurate information about customers, their preferences and their activities on the Internet. The company can thereby monitor and identify the needs of existing customers and thus increase their loyalty and the sales that the company receives from them. With potential customers, he can use Incomaker to improve the likelihood that they will become customers. Based on the data obtained, each customer will be shown or sent by e-mail a more relevant personalized offer that is tailored to their needs.
Which areas of marketing are specifically affected?
This applies primarily to multi-channel marketing, where companies can set up personalized campaigns using mailings, social networks, mobile devices and a number of other digital means. For example, Incomaker will suggest when you should reach which group of customers, what means you should use for this, and it will also suggest message templates, thus saving marketing, for example, hours of work.
There are already many marketing tools on the market. What makes Incomaker better than others?
Incomaker has the main advantage of combining the work of many marketing tools that are commonly available. It is a comprehensive tool that allows all marketing activities to be controlled from one place. Thanks to it, clients do not have to use a huge number of tools for individual marketing activities, such as mailing applications, various on-site web elements, applications for social networks, and this then saves them costs for operation, implementation and training. So it completely replaces, for example, a regular e-mail tool, but offers much more.
Incomaker therefore has many functions that the user must learn to control. Do you organize any trainings or webinars?
Yes, we organize trainings and webinars, and if necessary, individual trainings can be arranged, where we try to show clients clearly how the tool works. Of course, our customer support is also available to users every weekday.
However, users can learn more about Incomaker's usage and features at an upcoming free webinar on February 17 at 8:00 p.m. You can register at this link</a a>.
Try Incomaker cheaper for half a year
Now you can entrust the marketing of your e-shop to autopilot even more advantageously. In cooperation with Incomaker, we have prepared a special promotion for you, in which you can use Incomaker for the first 6 months with a 20 percent discount.
All you need is the discount code UPGATES2023.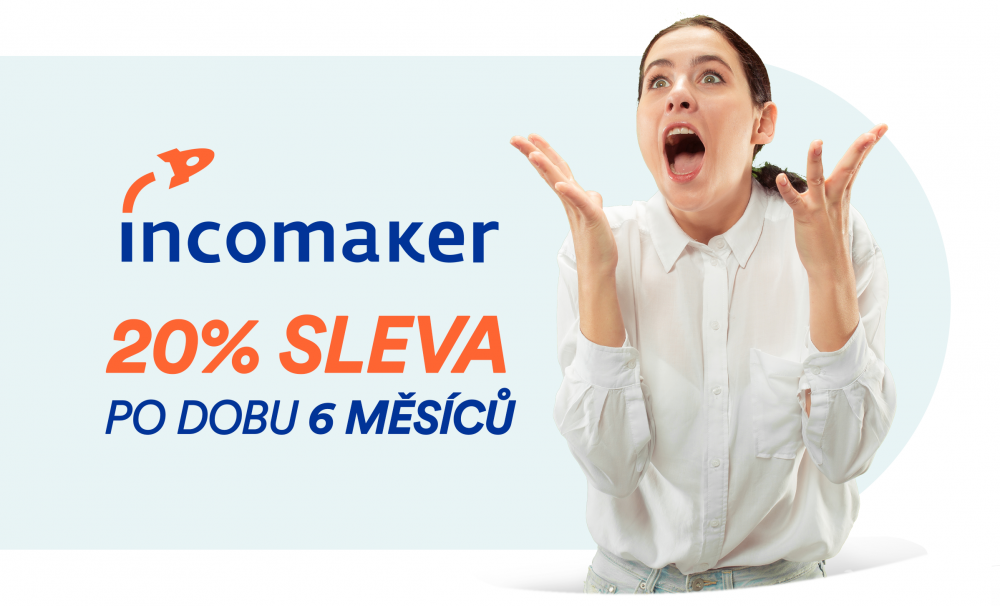 </ p>
The promotion is valid from 30.1. until 31.3. Only accounts established during this period can use the discount.
The discount can only be used by new clients of the Incomaker service.