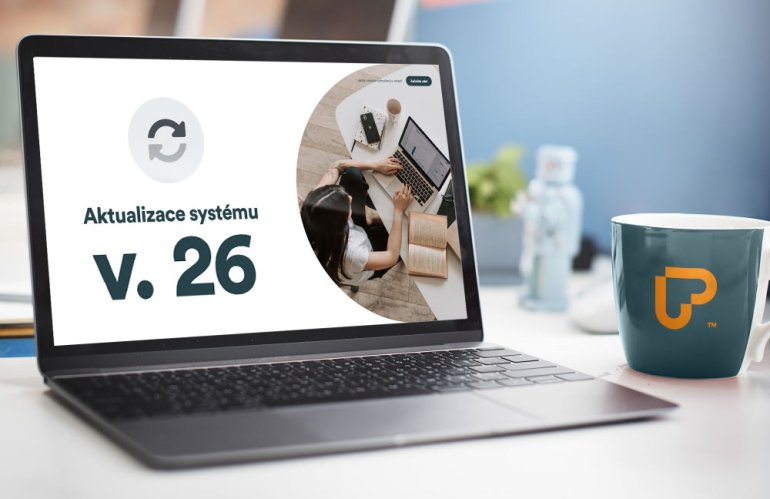 Administration
Code editor - new look
Redesigned user interface for easier and clearer work with template graphics code. The change applies to e-shops that use individual graphics.
For your own conversion codes, it is necessary to take into account the possibility of not allowing cookies by the e-shop customer. It is possible to use new dynamic cookie shortcuts in the conversion codes for this situation.
Wholesale - Automatic settings after registration
For newly registered customers, it is possible to set up the automatic assignment of the price list (more info) and customer groups (more info) separately for regular customers and also for companies.
Hiding quick payments at payment gateways
For selected payment gateways, it is possible to set whether their payment methods should / should not be packed in a basket to save space and easier orientation. More info.
Watchdog - deletion after archiving the product
After archiving the product, it is possible to set automatic deletion of the watchdog together with sending the selected system email. More info.
Possibility to insert a link for the benefit of the product
For the product benefit, you can enter the URL address to which the customer will be redirected after clicking on the benefit. More info.
Color of e-shop administration
Users can choose from several color themes of e-shop administration. Selection in the section My account / Profile or Administration / Users.
Mark multiple items in the list with the shift key
You can now select multiple items in the product list and file manager by clicking and shift.
Changes in graphics backup
The interface for creating graphical e-shop backups has been modified. It is now possible to create up to 20 manual backups, which can be named.
Connections
Update of the carrier WE | DO in the e-shop system
Import of branches is now available for this carrier, which are selected in the basket via a widget (graphic templates version 3.8 and higher).
News in the Designer module
All news and modifications in the graphical configurator Designer version 3.8 can be found in the article here.
Other
Option to hide the Add to Cart button in the product list - In the Designer graphics module, you can hide the Add to Cart button for all items in the product list. More info.
Hiding the date of creation of the article - In the Designer module it is possible to hide the date of creation (creation) of articles. More info.
Product API Sets - The product API now contains fields of product codes that are in the set. More info.
Recycling fees in import and export - Recycling fees have been added to the import and export of products.
Filter paid orders by type in the API - The API now offers the ability to filter orders by payment type and paid order.