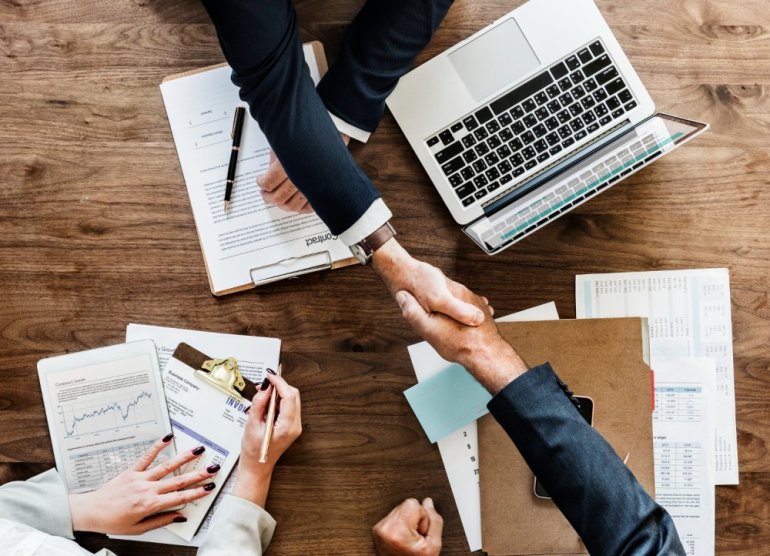 Jak postupovat při individuální poptávce doplňku?
V našem nedávném článku jsme si vysvětlovali, jak to u nás funguje s doplňky. Tentokrát bychom se však rádi zastavili u doplňků, které si e-shop společně s externím partnerem integruje po vlastní ose. V takovém případě totiž velmi záleží na komunikaci obou zúčastněných stran a přesné specifikaci požadavků klienta. Proto jsme se rozhodli k sepsání jednoduchého návodu s doporučením, jak při integraci doplňků třetích stran v ideálním případě postupovat. 
Seznam vytvořených napojení, které poskytují různí externí partneři, najdete buďto v našich doplňcích na webu nebo přímo v administraci svého internetového obchodu, kde budete odkázání na profil doplňků s kontaktními informacemi na vývojáře. 
Jak tedy postupovat při poptávce doplňku?
Aktuálně pracujeme na razantním zvýšení transparentnosti u našich doplňků, které jsou dodávány individuálně nebo přizpůsobovány na zakázku. 
Od našich partnerů vyžadujeme velmi podrobný popis toho, co daný doplněk poskytuje a umožňuje. Jen tak můžeme mít jistotu, že naše e-shopy získají přesně to, co si objednaly. Přínosné je v tomto případě například video, zaslání dema na ukázku nebo záruka vracení peněz za poskytnuté licence během zkušebního období po předání zakázky. 
V případě, že podrobný popis funkcionality ještě v profilu doplňku chybí, vyžádejte si tyto informace hned při poptávce napojení. Zajímejte se o to, co všechno daný doplněk umožní. Některé moduly totiž vždy nemusí přenášet všechny údaje.
Dobrým příkladem může být napojení na účetní software Pohoda, který poskytuje náš partner Dativery. V našich doplňcích najdete profil doplňku, u něhož je popsáno, co modul umí. Můžete tedy zhodnotit, zda je pro vás nabídka plného napojení na Pohodu dostatečně zajímavá. A zda je přidaná hodnota plného napojení větší než v případě napojení na Pohodu přímo od Upgates. 
Při realizaci objednávky doporučujeme sepsání smlouvy o dílo, která bude obsahovat všechny náležitosti včetně bodového popisu specifikací daného propojení. Po dokončení prací byste si měli výtvor řádně otestovat. Následně můžete přejít k podpisu předávacího protokolu. 
Poptávka doplňku zcela po vlastní ose
Může se také stát, že poptáváte napojení na službu, kterou zatím v našem seznamu neevidujeme. To znamená, že nemáme informaci o tom, že by některý z externích vývojářů tento doplněk vytvořil. Rozhodně to neznamená, že takové napojení nelze vytvořit. Naopak. Díky našim veřejným dokumentacím je možné po vlastní ose napojit prakticky jakýkoliv nástroj. V tomto případě je však nutné sehnat si programátora po vlastní ose. Univerzální služby agentur, které individuální napojení poskytují, najdete nejlépe najdete přímo na našem Marketplace. 
Postup zde bude podobný s tím, který jsme si popsali výše. Také zde trvejte na přesné specifikaci toho, co od napojení očekáváte a nechte si od vývojáře potvrdit, že partner všechny vaše požadavky zvládne zpracovat. Počítejte také s tím, že napojení bude vznikat individuálně a pravděpodobně zcela od nuly. To na jednu stranu znamená, že máte poměrně výraznou možnost ovlivnit výslednou podobu napojení, na druhou stranu je však tato cesta spojena s vyššími finančními náklady a s větší šancí výskytem různých chyb. Také zde proto doporučujeme výsledné napojení pravidelně testovat a dohlížet na to, že partner jednotlivé integrační kroky plní podle zadání.