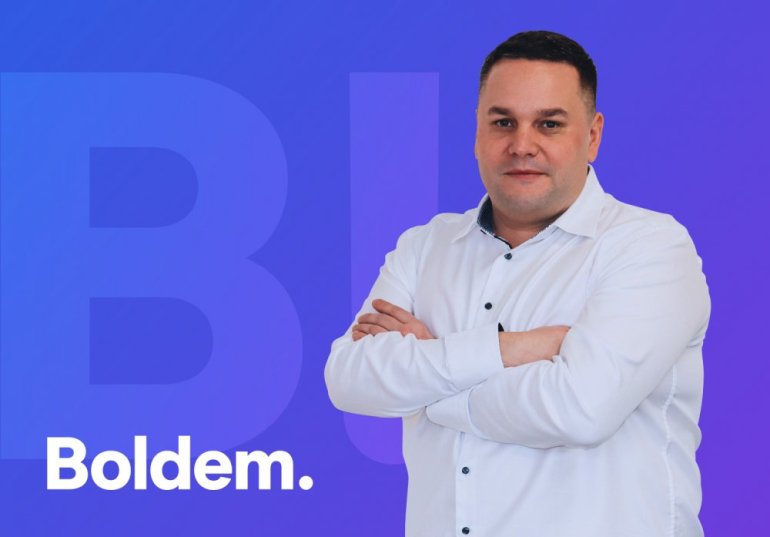 Břetislav Strnad (CEO, Boldem): The end of emailing has been talked about for years. But the data shows the exact opposite
If we had to name one trend that has taken over internet marketing, it would probably be automation, which is ubiquitous. You can now also benefit from an effectively set marketing autopilot thanks to the new add-on Boldem. What can the novelty do and in what way is it running away from the competition? That's not all we talked about with Břetislav Strnad, CEO of Webkomplet, which developed the new add-on.
Upgates clients can now connect their e-shops with the Bold tool. Tell us about the introduction, how will it help e-shoppers?
Boldem is largely an automated marketing tool, the main goal of which is to make it easier for e-shop operators to communicate with their customers. One of the most used functions for e-shops is the sending of fully personalized mass messages, which allow you to be addressed with an automatically inflected first or last name. The reach and opening rate of such messages is then significantly higher.
However, communication includes not only taking care of existing customers, but also acquiring new ones and keeping existing ones. In this direction, Boldem helps mainly thanks to automations that the user can fully set to his own image or use recommended scenarios. In the case of e-shops, the most frequently used scenario is the automation of the abandoned cart. This is because there is a large percentage (up to 70%) of purchases that buyers do not complete for some reason. Boldem can automatically address these undecided customers. Simply put, Boldem monitors the e-shop and once a registered customer leaves the cart untouched for some time, it sends them an automated personalized message with an incentive to complete the purchase. These messages may be repeated periodically depending on the wishes of the e-shop operator.
The numbers show that this automation really increases sales for our customers (according to our statistics, half of the users who responded to the abandoned cart email by clicking went on to complete the purchase). Boldem also monitors whether the customer has finally completed the purchase and knows exactly what he bought.
Automation can then be easily extended to include other scenarios - the e-shop operator does not have to manually go through orders and find out who he could approach with a potential offer, but he can automate the entire process so that his valuable customers who shop with him indulge with regular and targeted campaigns focused on a specific type of product that its customers are interested in, or on the contrary, it will not offer over and over what the customer has already bought once.
Is it really possible to entrust the marketing of your e-shop to autopilot?
According to our experience, and especially according to the experience of our customers, it is possible. We have been dealing with e-mail marketing for more than 10 years, and since 2018 we have focused mainly on automation functions.
The possibilities of automation are basically endless and it only depends on the operator how he deals with them. In this way, you can automatically collect new contacts through collection forms that can be displayed on any website, address previous customers who may not have purchased for a long time, or automatically send discount coupons to customers who are celebrating a holiday, birthday, or perhaps the anniversary of some other event. All of these processes are much more prone to error if you do them manually, so automation is a much better solution for that alone.
Of course, the entire process always needs to be well tested, but with the right settings, it really saves the time and nerves of the e-shop operator, reduces the error rate when creating content and during mailings, and as a result brings higher profits for relatively little time invested.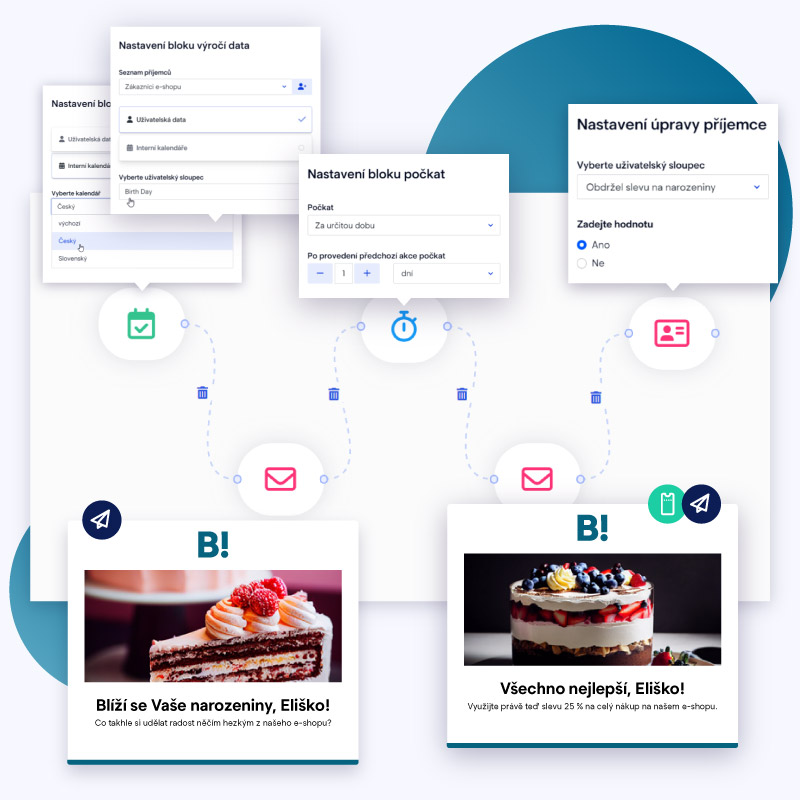 Sometimes we come across the opinion that newsletters already belong to history. However, it is a very effective communication channel for many e-shops. Do you think that newsletters will be with us for a long time?
The twilight of newsletters has been talked about for many years, however, figures from recent years show a completely opposite trend - the vast majority (90%) of Internet users rely on e-mail and more than half of them open it daily. Moreover, according to surveys, users are comfortable receiving marketing offers by e-mail.
Today, the average user is overwhelmed by tens or even hundreds of different notifications and alerts from various applications on his mobile phone, tablet, smart watch or computer, so it is not surprising that he is comfortable reading marketing offers in the calm of an e-mail an environment that is, after all, a bit slower than most dynamic web applications.
With the growth of social networks and other means of communication, the user's attention is understandably fragmented, and nowhere is it written that the email user honestly reads all the messages. A high-quality e-mail marketing tool that allows authors and operators to easily create helps solve this problem