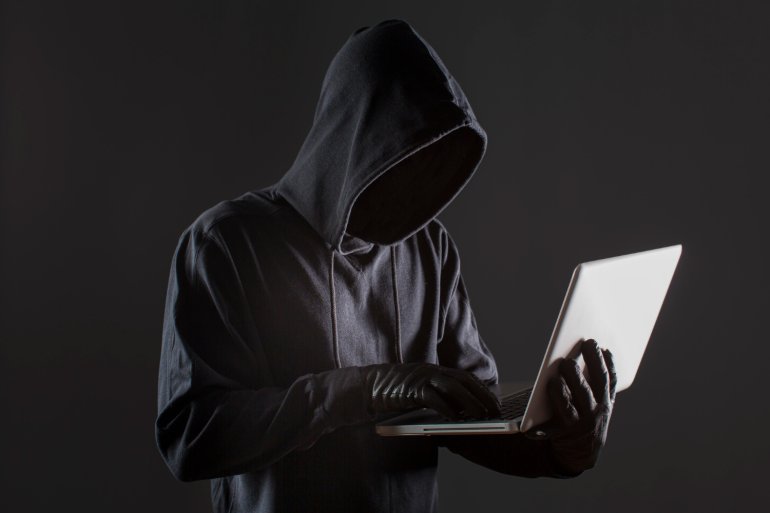 At a glance: how do our plugins work and when do they send data?
Security and privacy are slowly but surely becoming one of the most important values in the online environment. After all, the numerous security scandals that have surfaced over the years convince us of this. That's why we at Upgates do not take the handling of personal data lightly. We know that data about your orders, products and customers is the most valuable thing you have. And that's why we do everything we can to keep her safe.
In order to manage your e-shop really efficiently, you cannot do without various third-party tools. They can, for example, manage your warehouse management, help with customer support, send data about carrier shipments or analyze your business. All these tools can help you manage your online store better. However, it is necessary to realize that practically every such tool needs data about the e-shop to function.
That's why it never hurts to do a little revision to make sure that external tools are only downloading what they need from you and its scope corresponds to the functionality of the add-on. To make it a little clearer for you, let's review how add-ons work with Upgates and what options there are to activate them.
There are currently two types of tools available in the Upgates add-ons gallery. These are so-called activation add-ons and add-ons that partners have integrated along their own axis.
Additions to activate: 
We are currently trying to move as many external tools as possible to this type of connection. This way is easier and safer for e-shoppers. Activation takes place with one click. You can recognize add-ons for activation by the tile with the "activate" button, and these are add-ons that were created in close cooperation with our developers, and thus we can stand behind their functionality.
We always ask the developers of external tools for a detailed description of what data, to what extent and with what frequency they provide from our e-shops. If we evaluate these requests as legitimate, we will grant the appropriate access to the partners. Therefore, plugins will not gain access to data that they do not need for their tool to function properly.
After deactivating the add-on, all created accesses will be deleted. This applies to both add-ons that use APIs and XML feeds to function.
what the maid will approach
Additions integrated along their own axis:
Although we would like to reach that state one day, not all add-ons can currently be activated automatically. Given that we, as one of the few e-shop platforms, make available our API accesses, documentation for our own conversion codes and the specification of XML feeds, it is possible to connect various services and tools to our system without our cooperation. You will appreciate this, for example, if you use an accounting system that is not yet officially connected to Upgates. So you can create a connection along your own axis.
In the same way, some add-ons in our administration still need to be activated "manually". In this case, the partner add-on will prompt you to create the appropriate API accesses in the Upgates administration, activate the XML feed or insert the conversion code. Especially with API access, you can influence which parts of your e-shop you give the service access to. If the add-on only works with products, there is no reason to grant access to customer downloads.
As soon as you stop cooperating with the service, delete your accesses again. The same also applies to XML feeds and scripts.
Revise User
Additional deals
As you probably noticed, add-ons have different buttons in the administration. So let's explain what they actually mean.
Activate: as we already explained in the section a few paragraphs above, you will find the activation prompt for add-ons that activate automatically and were created in cooperation with Upgates. We therefore guarantee what data and with what frequency the tools require and process.
Add: add-ons with functional integration that require manual linking, for example by creating an API access, embedding a scritp or establishing a new export. Here you will receive instructions from the operator of the tool on how to connect the accessory correctly. Upgates is not responsible for this type of add-ons.
More: you can find the "more" action for add-ons, the connection of which needs to be communicated individually with the developers. It is mostly a more sophisticated connection that requires some solutions tailored to the given e-shop. This type of connection is often paid .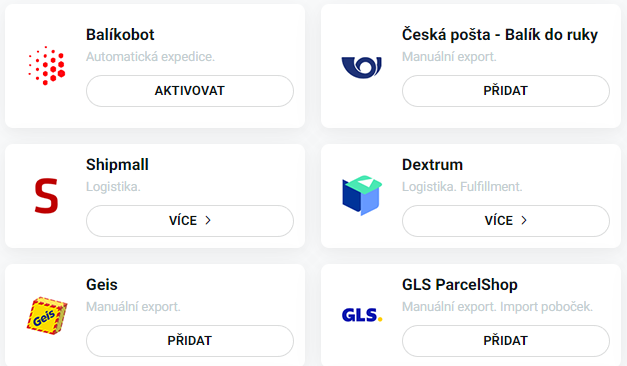 Caution is in order
We personally at Upgates have not yet come across a case where an external partner intended to misuse the data of our e-shoppers. But it can happen. Therefore, caution is definitely in order. After all, we don't underestimate safety either. We continuously optimize and improve the system so that your data is safe.