Elastic online store. It grows with you.
Build a unique online store that allows you to grow.
In no time and with minimal costs.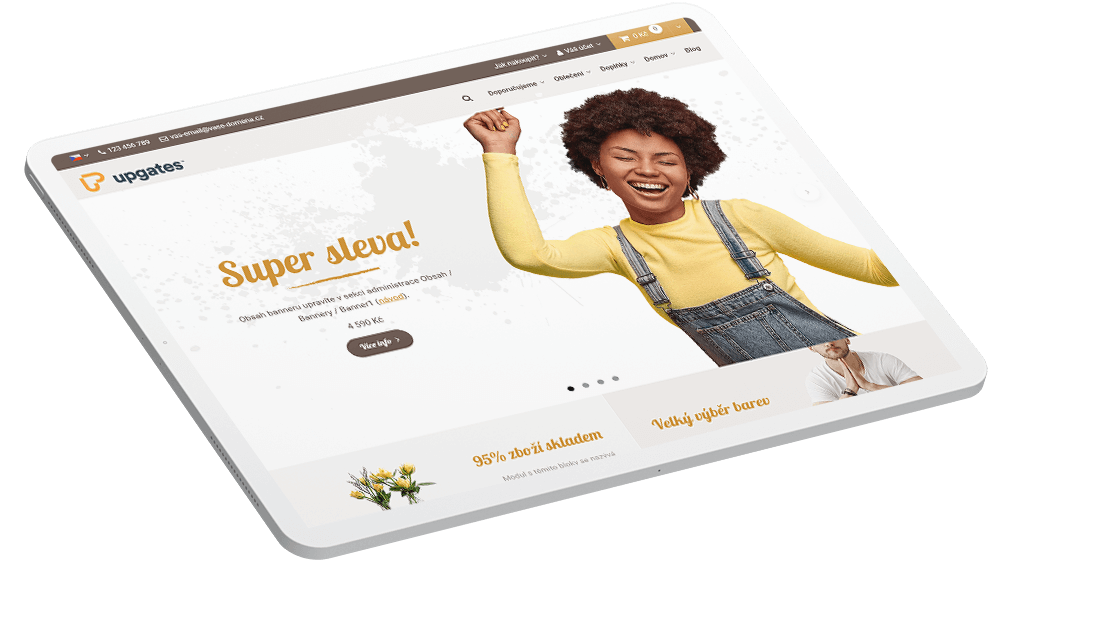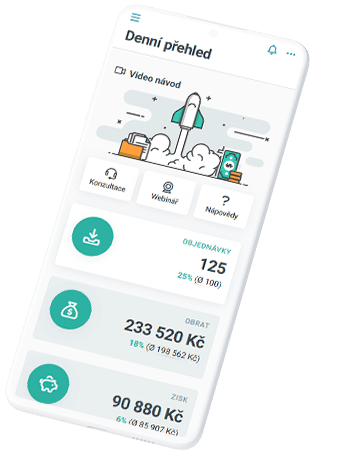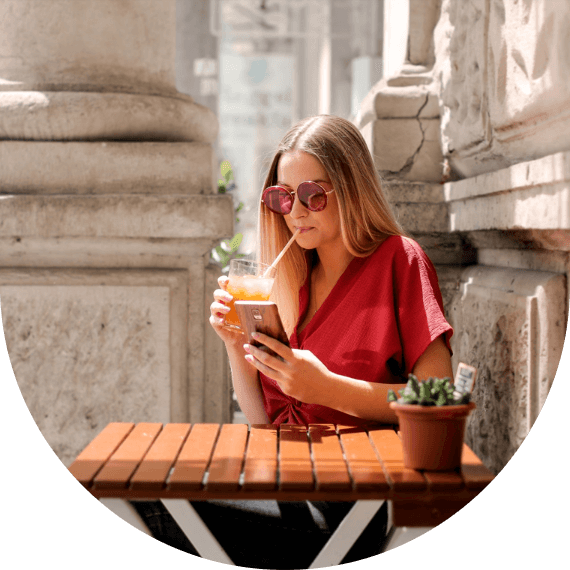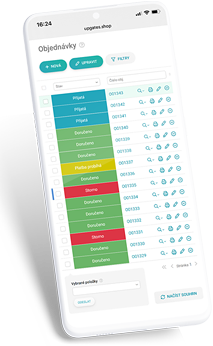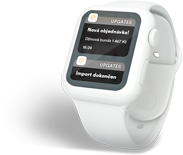 Sell ​​easily from anywhere
Top responsiveness of web and administration.

User experience tuned to maximize conversions.

In-app notifications for a perfect overview of the store (coming soon).

Convenient administration on mobile and tablet devices, including graphics settings.
Retail and wholesale
Sell to end and business customers without restrictions. Show them special price lists, prices with or without VAT and use many other B2B functions.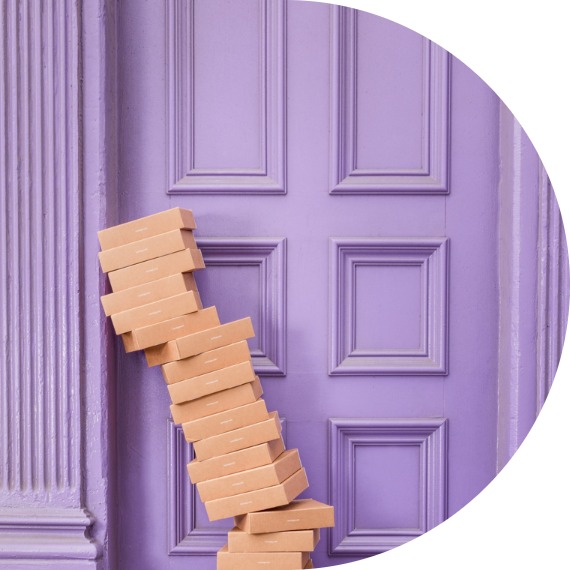 Connection with brick and mortar store
The Cashier module works with current products, price lists, availability, and customers. The connection to all necessary databases is a matter of course. Thanks to this, Upgates will save you the costs of running the store.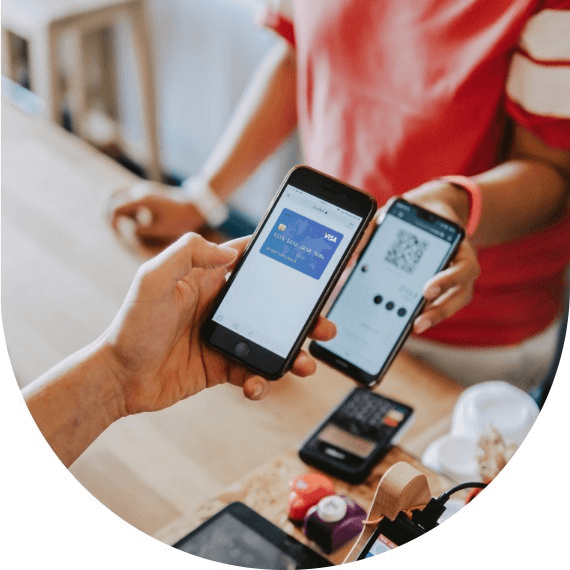 The numbers speak for themselves!
Deploying automatic exports and imports saves us up to 98% of the time we used to spend updating and checking stock.

"With thousands of products in stock, this feature is absolutely invaluable to us. There are many e-commerce solutions, but only Upgates has been able to meet all our requirements."

In one year of running our e-shop on Upgates, our sales and orders have increased by 300%. Order turnaround time has been cut in half.

"We managed to set up the e-shop ourselves. Order processing, web editing, invoicing, stock overview. Everything is fast and intuitive. We are preparing a new e-shop for Slovakia, which will work again on Upgates."

Already in the first month after the transition, we saw an 80% increase in turnover compared to the original solution.

"We can only recommend the Upgates system - no other system can offer you so many possibilities for individual adjustments and tweaks. We highly praise the detailed tutorials, fast response support and multilingualism."

Operational cost savings of 50%, order turnaround speed of 50%, organic traffic and orders up 200%.

"We chose Upgates over our competitors because of its multilingualism, which we believe is an absolute necessity for international e-shop expansion. Functioning support is also a great advantage. The operation is fast and smooth."

We have seen a fourfold increase in turnover since switching to Upgates. The best way to successfully move your business forward.

"Quickly create your own e-shop thanks to an intuitive solution. Everything works 110%, including very helpful support. I recommend Upgates to anyone who wants to increase sales and reduce costs or is thinking about creating their own e-shop."
The best online store platform on the market according to reviews.
According to independent reviews of comparison portals, we have long been a leader in the Czech and Slovak markets in the field of e-shop solutions.
You can simply become part of the Upgates family of e-shops too.